Hope for Girls and Women collates important data relating to the girls in the region who need rescuing from FGM and find themselves in our care. This data is captured every year in arrival forms, medical checks and the recording of information throughout each girl's stay.
We use the data to try and plan for subsequent years in terms of budgeting and capacity, but it is also important to share as part of the process of raising awareness of FGM in Tanzania. The practice has been illegal in the country for many years, but as the data shows, in the North of Tanzania, FGM is still a real risk to girls and young women.
Pre and early-teenage girls account for the majority of girls arriving at Hope's safe houses in Butiama and Mugumu.
It is important to note however, that as shown in the graph, we also receive girls a lot younger than this as well as women.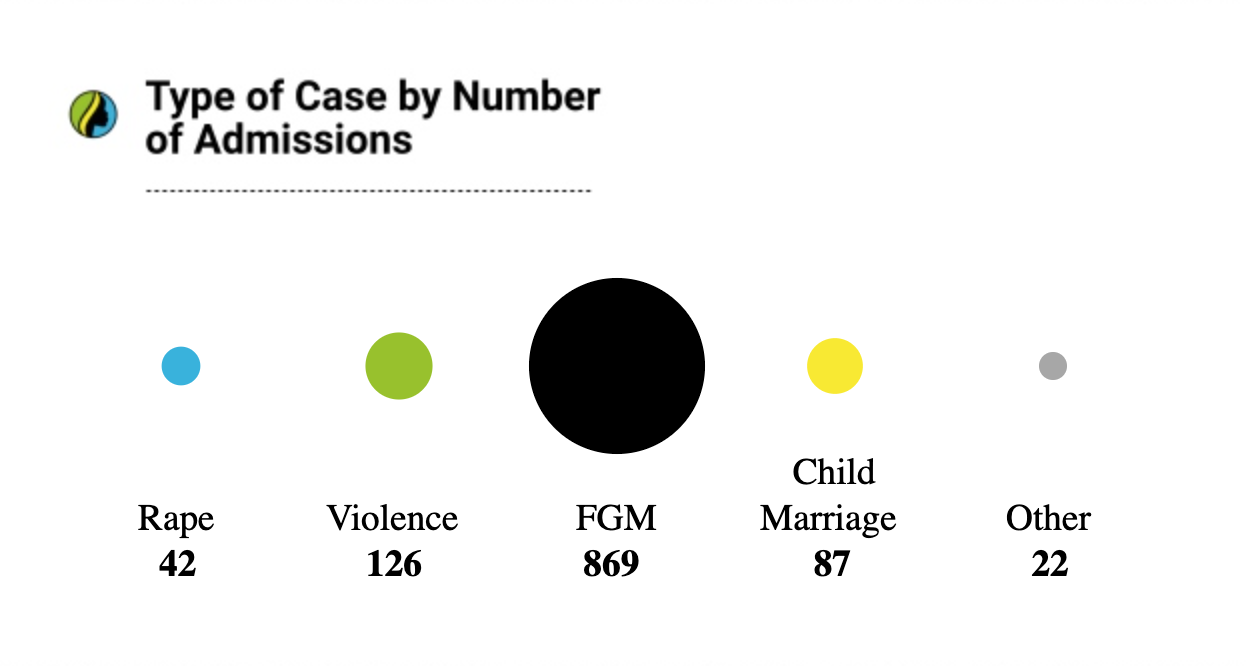 FGM accounts for the vast majority of the cases at the safe houses. We do also see issues involving rape, violence and child marriage.
We work closely with local police and prosecution agencies to bring legal cases against individuals who have compromised the safety of girls and young women.
We ensure every girl arriving at Hope receives a health check. Nearly 300 girls arrived with a urinary tract infection (UTI), with a smaller, but nonetheless important, number arriving with sexually transmitted infections (STI) and even pregnancy.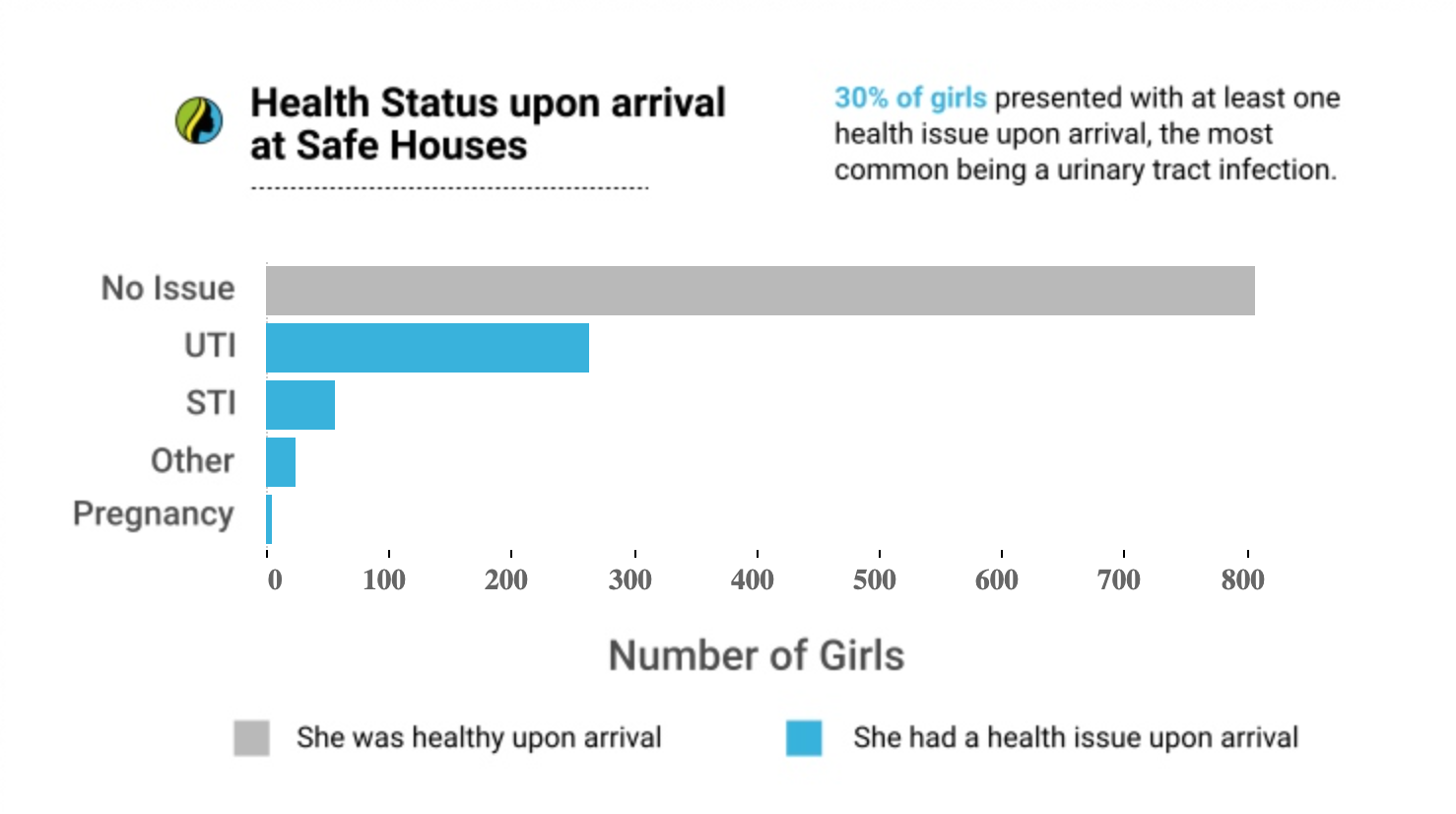 Butiama and Mugumu experienced different numbers of girls arriving throughout the year. Whilst Butiama remained consistent throughout the year, Mugumu saw an increase between April and June, during a cutting season elongated as a result of the pandemic. The decrease at Mugumu between June and July reflects the positive impact of reconciliation.
The graph below shows that we have an average stay at the Butiama and Mugumu safe houses of 57 days. This is aligned to the length of a cutting season – which will take place during school holidays. In 2020, the first cutting season started earlier in the year and lasted longer. We do also have girls who stay in our care for longer, with around the one year mark highlighted below. This indicates reconciliation may not have been successful and/or legal cases are in progress.
Tableau has given us an opportunity to present this data in a way that we hope is interesting, informative and easier to digest. We will be updating these visualisations on a regular basis. Please feel free to leave a comment or get in touch with any questions you might have or if you want to use any of the data.